Meet Dr. Matthew Mason
An Early Interest in Natural Health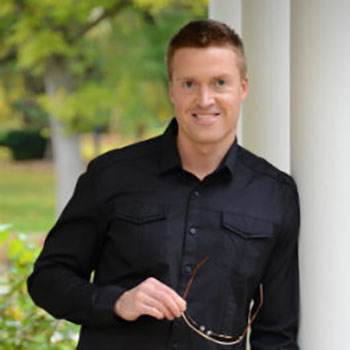 "I was always fascinated with health and the human body. When I was a teenager, I started working out, eating better, supplementing with vitamins and trying to learn more about how you could go from being ill to healthy, or go from a good level of health to a great one. The natural health care field interested me, and I met a chiropractor who told me about the philosophy behind chiropractic. I fell in love with the idea immediately and decided to attend chiropractic college."
Experiencing a Devastating Accident
Dr. Mason completed his undergraduate education at Youngstown State University in Youngstown, Ohio. Just before he began school, Dr. Mason had an accident while working in construction. He fell about 15 feet from a house and had painful sprains in the leg and ankle. "I understood the chiropractic connection, so I received care to make sure my body was checked and aligned as it started to heal." Unfortunately, Dr. Mason's condition worsened. X-rays and MRIs showed that he was fine, but the pain continued to plague him all the way through school.
It was after Dr. Mason began attending Parker University in Dallas, Texas that he discovered a form of chiropractic care that transformed his life. "I'd been adjusted over a hundred times since my accident but wasn't getting the relief I was looking for. I started to doubt chiropractic and reconsidered if I should follow this career path. Then I learned about Clarence Gonstead, who developed a form of spinal assessment and analyzation that made a lot of sense to me." Seeking a new solution, Dr. Mason looked up a Gonstead practitioner in the area. Twelve treatments left him feeling 90% better after having put up with the pain for five years.
Helping Patients Succeed
Dr. Mason's experience taught him that there isn't one technique that fits everyone. There are different methods for each person, and if one doesn't work, then we'll try another way or find another practitioner who has a different way of approaching your problem.
The additional education Dr. Mason has undertaken includes a course through Dr. James Chestnut to become a Certified Chiropractic Wellness Physician. He's also taken courses through the International Chiropractic Association on Wellness Science and is a member of their organization and the American Chiropractic Association.
Dr. Mason practices what he preaches by getting weekly adjustments, eating organic, healthy food and juicing and working out frequently. He enjoys traveling in his spare time to places that offer sun, a beach and warm weather.
OUR SERVICES »
Get Started Today
Find out today what we can to do help you with our holistic approach to health. Contact our practice and get in for a same-day appointment!
---
Dr. Matthew Mason | (330) 219-6250