Our Chiropractic Techniques
At Mason Chiropractic & Wellness Center, we understand that each patient has a set of unique needs that require different methods to be addressed effectively. Dr. Mason's skill in a variety of techniques gives him the ability to assess your needs. From there, we'll determine how best to help you improve your condition and prevent future illness from occurring.
Chiropractic Care
Your body is self-healing but may need help in removing interference so that your natural abilities can work to their greatest potential. Chiropractic care does just that, making sure your nervous system works optimally. The techniques Dr. Mason uses in your care include
Functional Medicine
Have you been passing all your doctor's tests, but know that your body isn't working right? Something is missing, and the functional medicine Dr. Mason practices may help you when nothing else has been able to. Laboratory assessment and early intervention show us how your body is functioning to give a deeper understanding of your health conditions. You'll see your physiological, emotional, cognitive and physical function improve!
Read more»
Nutritional Therapy
Starting out by filling in a nutritional assessment questionnaire that will allow us to understand what your body needs nutritionally so that your balance is restored and you can heal. Our nutritional therapy will evaluate the strengths and weaknesses of your body. Supplement recommendations are also available, and we'll counsel you for a period of time to help you feel great again. Nutritional Therapy will help you get your body in balance. Read more»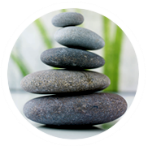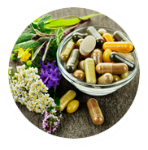 Massage Therapy
Massage therapy provides our patients with another form of stress relief that works as a complement to your chiropractic care at our office. The stresses of everyday life can lead to muscular issues. Chiropractic care combined with massage gives powerful relief! Our massage therapist comes in on an as-needed basis, and we're happy to schedule a session for you.
We're ready to customize a plan to your needs. Together, we'll help you revitalize your life! Contact us immediately for a same-day appointment.
---
Mason Chiropractic & Wellness Center | (330) 219-6250